Sunday, 22 November 2009
17. Living and fossilized stromatolites
Yep. They took us to see some at Summer School in 2009!
Posted by

Laura
at 09:42
No comments:

Nearly a year went by there without posting in here at all. I have some back-dated things that I need to log, so I'll get onto that and it won't look so bad!
In the meantime, I have subscribed to
Deposits Magazine
, which is fabulous, after getting myself a free sample copy back in July. It's already mnaged to clear up some issues I had with some of the terminology from Summer School. I now grasp exactly what / how hardground is formed. I mean, they showed it to us at School, but it wasn't clearly described. I don't think one person there just said "formed during times of low sedimentation rates."
*headdesk* it's all so obvious when pointed out in simple language.
The last local booksale was a bit of a waste of time, but I did manage to pick up a cheap copy of
The Discovery of Evolution
. Currently reading it on the loo - like you needed to know that...
Posted by

Laura
at 09:27
No comments:

Saturday, 7 November 2009
Unfortunately we went over a weekend when the tides were annoyingly high for most of the day, so there was no rock-bothering to be done or
dinosaur footprints
to find. Instead, we made up for it by going to
Dinosaur Isle
and looking at the fossils and the models.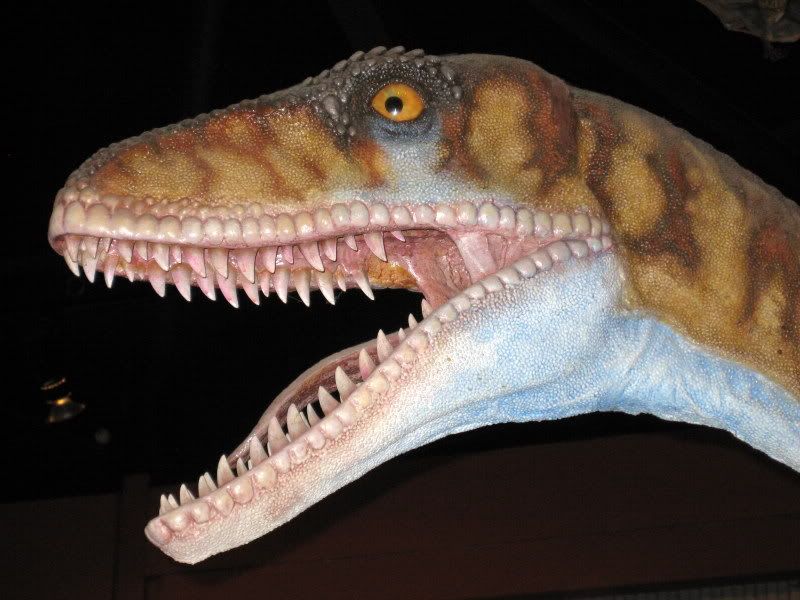 Posted by

Laura
at 10:08
No comments:

Wednesday, 4 November 2009
Finished this book today and logged it on
Shelfari
.
Excellent read.
Posted by

Laura
at 09:00
No comments: